Raleigh Property Management
Let Us Manage Your Raleigh Rental Property
With Rates Starting at 6.95%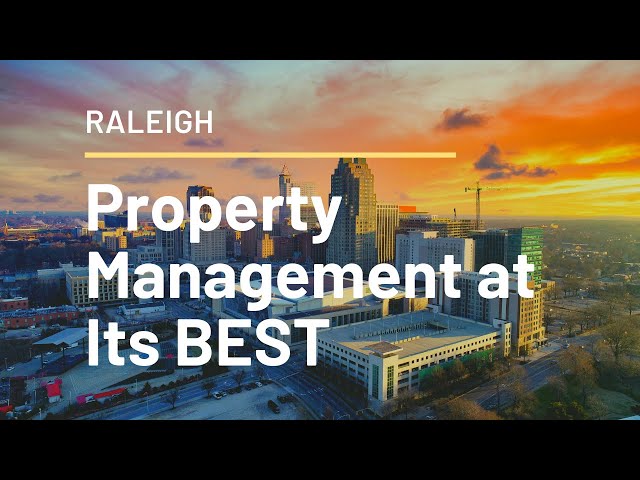 KRS Property Management has specialized in property management and has been serving Raleigh, NC since 1990. Our guiding principle has always been to maximize the value of our clients' investment property, while we minimize their time commitment.
As one of the best property management companies in Raleigh, NC, we offer many property management services like property inspections, background and credit checks, accounting services, tenant screenings, financial reporting, rent collection, rental property marketing, property maintenance and much more.
As a property owner in Raleigh, NC, make sure to pick the best property management company in the Raleigh, NC area to help manage your rental properties and protect your real estate investment. Our wide arrange of property management services have you covered. KRS Property Management manages single-family homes, apartments, duplexes and commercial properties with outstanding service
Start getting the returns you deserve today! Contact us for a property consultation by completing the form to the right.
FULL-SERVICE PROPERTY MANAGEMENT
Leasing and Marketing
---
Like many property management companies, KRS is committed dedicated to working with only the very best leasing agents Raleigh, NC has to offer. As a part of our professional service, our property management company will find a leasing agent to ensure that your rental properties are always occupied by high-quality tenants.
By proactively monitoring market trends and promoting your property with strategic advertising placements occupancy rates have the potential to exceed the market average. From lease preparation to lease administration and self-showings, you'll get nothing less than great service if you choose KRS Property Management for all of your property management services.
Our property management company also offers great tenant screening services. After marketing has proved successful, we'll make sure that only qualified tenants are shown as potential tenants for your rental property. Property owners in Raleigh, NC don't have to worry with our the KRS Property Management team on their side.
Operations
---
The operations team at KRS Property Management is equipped with the necessary skills to effectively execute everyday tasks and resolve any conflicts that might arise with tenants. Some of these tasks might include having a property manager that collects rent and handles late fees, deals with tenant inquiries and tenant evictions, and even helps to manage the eviction process and eviction proceedings if need be.
Leave your Raleigh, NC rental property to KRS Property Management and you can rest assured that it's in good hands.
Maintenance
---
Our maintenance team has the necessary skills to address problems in a timely manner while minimizing your out-of-pocket costs. Even with a new investment property, maintenance issues can always arise.
From handling property damage to a service request or maintenance coordination, our property management services have you covered. You can rest assured knowing we have property maintenance technicians available year round.
Our property management company helps our residential clients and property owners with maintenance to boost their rental income in everything from single-family homes to duplexes.
Accounting
---
The primary objective of our accounting department is to provide turnkey bookkeeping services to keep your business running smoothly. From having someone to collect rent to advising on subjects such as security deposits and tax deductions, your rental home is in good hands when your choose KRS Property Management.
You'll have peace of mind knowing your records are professionally managed and safeguarded. We also have an online portal where property managers and property owners such as yourself can check on their residential rentals, tenant placement, and rent collection. Our owner portal makes managing your properties that much easier.
Residential property managers should be sure to consider Raleigh, NC, whether you're contemplating your first purchase or as a seasoned landlord seeking to expand your portfolio. As a property management company, we did the research and committed to serving landlords and renters in this market. Here's why you should consider doing so as well.
As the capital of North Carolina, Raleigh is a city of about 475,000 residents and touted as one of the fastest-growing cities in the country. Raleigh is one of the three "city-anchors" of the Research Triangle, sharing that designation along with Durham and the town of Chapel Hill. Respectively, these municipalities are the centers of three major research universities: North Carolina State , Duke, and University of North Carolina at Chapel Hill.