All landlords want to maximize their rental income. They do this by creating spaces that are as appealing and comfortable for tenants as possible, which will attract higher-quality tenants who are likely to stay longer.
However, in such a competitive market, tenants are quite selective about their choice of rental properties. The appeal and functionality of your property will determine if it can stand out from the crowd.
If you're thinking about renovating before you re-rent, KRS Property Management can help. Check out this article for suggestions on how to make sure your property stands out from the competition once it's been updated.
Make Changes to the Kitchen
Upgrading the look and feel of your kitchen will increase its allure to potential tenants and slow down the effects of wear and tear. People spend a lot of time in the kitchen—why not make it as inviting (and attractive!) as possible?
Start with the appliances. Sell or dispose of the worn-out appliances that make life hard for your tenants.
When deciding what to purchase, we recommend that you go for a matched set of appliances. You can work with a singular theme so that it gives your kitchen a uniform look. Your future tenants will appreciate this and may also pay an extra dollar for it.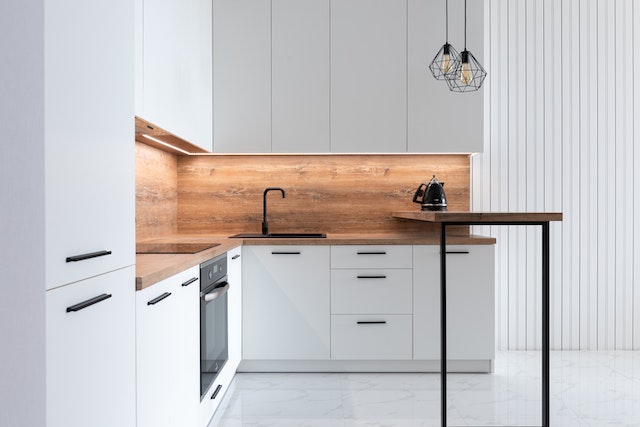 In terms of aesthetics, try giving your kitchen a new countertop. Ensure that your choice of countertop is a durable option that can withstand scratches from knives, stains, and heat. If you are on a tight budget, you can consider the addition of a backsplash instead.
Update the Bathroom
Do you have a small bathroom? Tenants today are looking for more than just good plumbing—they want an enjoyable experience. If your rental property doesn't include the amenities they're seeking, consider tearing down entire walls to make space for a shower or bathtub.
If you have the money, you can consider making every bedroom an ensuite. This works perfectly if your property is in a family neighborhood. From our experience, it is also a massive selling point if you are located in a student area.
Don't overlook the cabinets. You don't need to do a complete makeover—just sanding and painting can help freshen them up.
Renovating your bathroom can be a costly project. To save money, you might decide to complete the renovations yourself—but if you don't have any experience with plumbing or other home repair work, it's safer for everyone involved if you hire professionals rather than doing it all by yourself.
Add Curb Appeal
Most property owners are too concerned with renovations to the interior that they abandon the exterior. The exterior of your home, also known as its curb appeal, plays a crucial role in the way potential renters initially perceive it.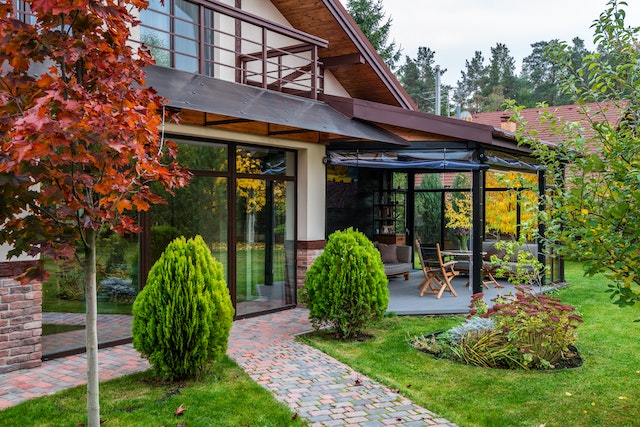 You don't have to make over-the-top renovations. Small additions like changing the front door or adding in a coat of paint can make all the difference.
If you have a lawn or garden, give it a trim. The yard should be easy for you to maintain—or you can hire someone who will do the work for you! It's important that tenants enjoy their outdoor space year-round.
If your driveway is looking worn and cracked, it's time to call in a concrete restoration company. You can also increase the appeal by replacing old bricks or pavers with new ones to create a beautiful walkway.
Redo the Flooring
A new floor can breathe life into a tired property and give it an immediate lift. To make it even better, choose one that is long-lasting and easy to maintain.
From our experience in the industry, we have found that hardwood floors are preferable. They look nice and they're easier to clean than carpeting.
However, hardwood floors are expensive to install. Carpet is less costly than hardwood flooring; however, carpets trap odors over time and require regular maintenance.
In general, floors are renovated last. Heavy items and appliances will likely be moved during the renovation process, causing damage to your floors before any tenants come in.
Brighten Up with Paint
If you want a quick fix to your property's look, you can't go wrong with a new coat of paint. This will work wonders for your interior walls and exterior.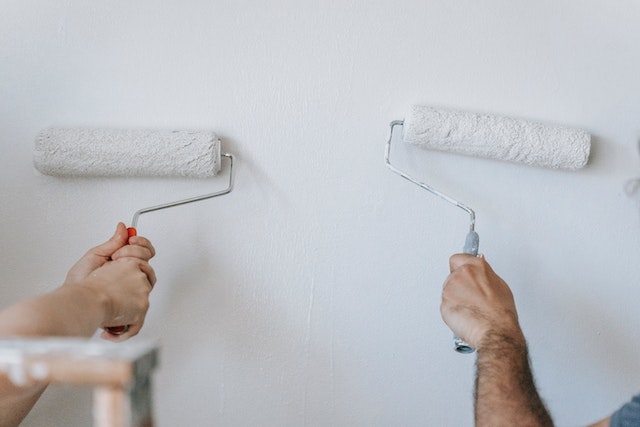 If you are thinking of painting, we recommend that you use neutral colors such as beige or white rather than bright pastels. It's also a good idea to stay away from darker tones, as they can make a room feel smaller.
In Conclusion
Renovating your own home is different from renovating a rental property. You will still put in the funds and resources, but you must also take into account what renters' tastes are when they move into your place.
Unsure of where to start? Our expertise in property management will come in handy. Hundreds of property owners throughout the Raleigh area have enjoyed sound professional advice from KRS Property Management—just like you can!
If you're interested in increasing the value of your property and improving its maintenance, get in touch with KRS Property Management.