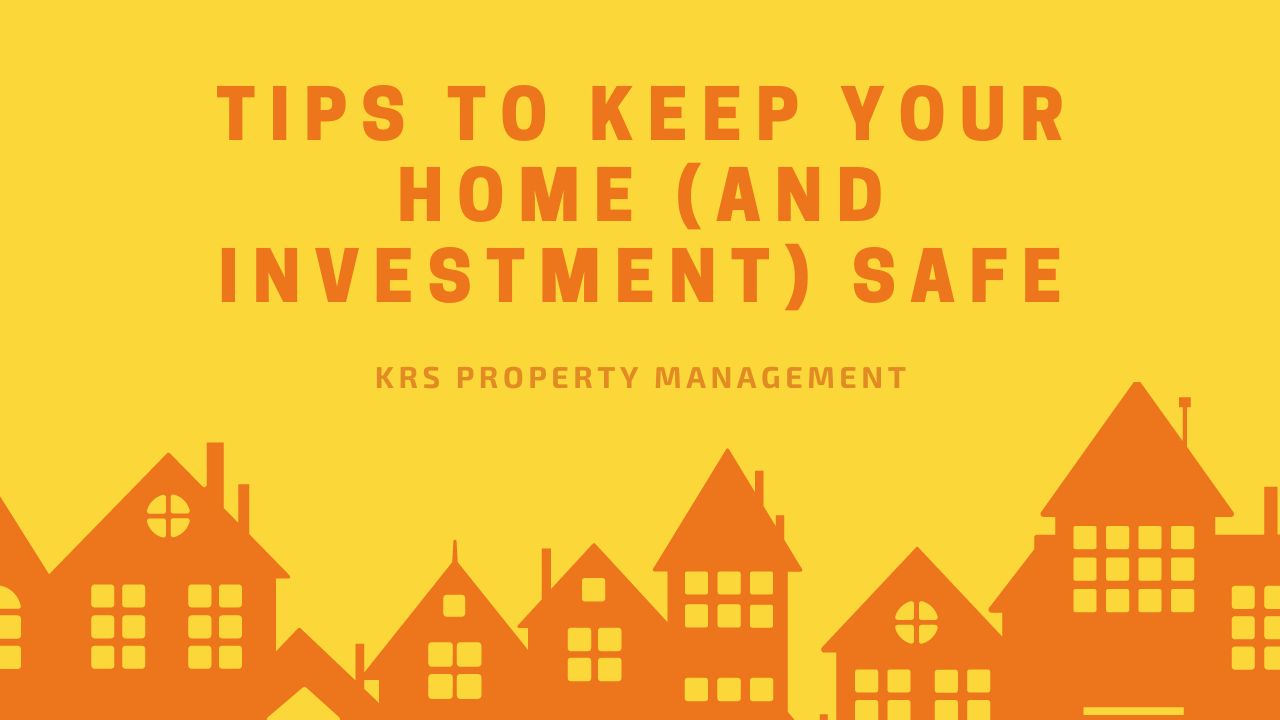 Have you recently purchased a rental property? This can be a very rewarding and profitable investment. That said, it's a massive undertaking and required the right skills to ensure its success.
One of the best ways to ensure your investment property operates successfully is to safeguard it. The following are some tips to help you in this regard:
Buy in the Right Location
The safety of your investment property depends heavily on where it's located. You want to buy an investment property in a location that has nearby amenities, adequate job opportunities, access to public transportation, is landlord-friendly, good price-to-rent ratio, and has low crime rates.
All these factors will help your rental property be seen as more desirable and keep your investment safe.
Know What the Law Says
As a landlord, there are many laws that you must abide by. Among these is the warranty of habitability. The warranty of habitability contains state-specific health, safety, and building codes that landlords must follow.
The following are some of the responsibilities landlords in North Carolina have in regard to safety:
Providing hot and cold running water
Ensuring electrical connections are proper
Ensuring there is a working smoke and carbon monoxide detector
Ensuring there is no mold or bedbugs in the home
Making sure railings and stairs are in great condition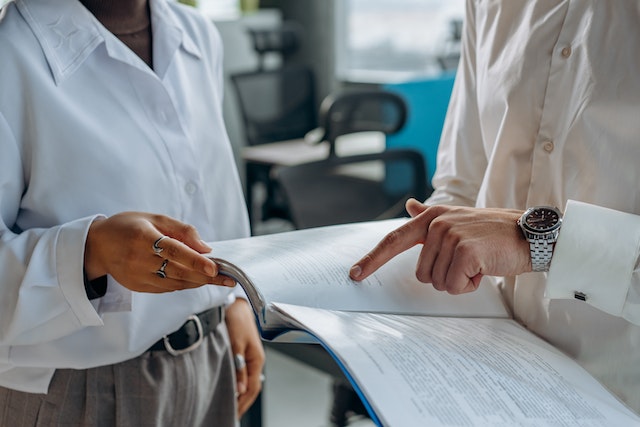 In addition to these, you must make the requested repairs in a reasonable manner. If you don't, your tenant may have several options available to them including, filing an action in a Small Claims Court for a rent rebate.
Put Safety Measures in Place
To guarantee your tenant's safety, you need to put necessary security measures in place. The following are some safety tips to keep your tenant and investment safe:
Change the locks immediately after a tenant moves out
Illuminate common areas on the property
Install security cameras
Install sturdy locks on windows and doors
Choose the Right Tenants
Do a thorough check on the tenant you're looking to rent to. This is because the tenant you choose to rent to will have a big impact on the success of your investment.
Problem tenants will cause negligent damage to your property and fail to report safety concerns to you. Good tenants, on the other hand, will care for your investment property, notify you of any concerns, and pay rent on time, every time.
To find the right tenant, you'll need to have a meticulous tenant screening process in place. It should be able to screen tenants based on their level of income, creditworthiness, and rental background, among other things. It must also abide by the terms of the Fair Housing Act.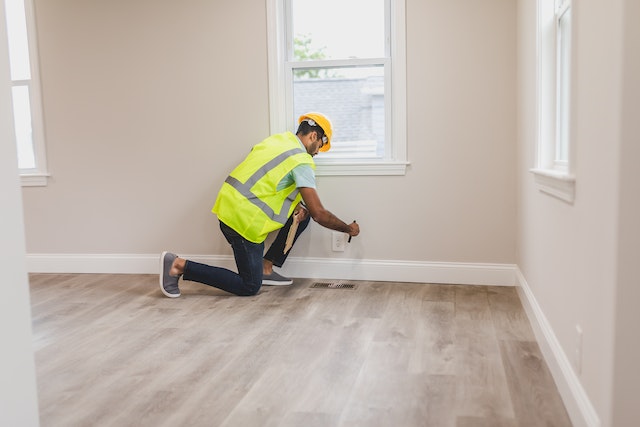 Regularly Maintain Your Property
Choosing the right tenant is only half the equation. You'll also need to ensure that you keep up with preventative property inspections and maintenance.
You can provide safe conditions for your tenant by performing a few basic safety and maintenance procedures before and after the commencement of the lease term. The following is a basic overview of the things you should cover during the inspection process:
Doors – Are the opening and closing as they should? If not, your tenant could be at risk not only for an intrusion but also be a fire evacuation hazard.
Lights – Is there a delayed response or some flickering? If so, the wiring could be faulty. Also, ensure that there's sufficient lighting inside and outside the rental.
Floors – Are the floors slippery? If so, that is a safety concern that you must address. You may also want to call a foundation specialist to assess it.
Walls – Do you notice any cracks or holes? These could provide easy access points for pests. Also, this could point to potential structural damage.
Ceilings – Can you spot stains, cracks, or sags in the ceiling? Have it addressed immediately as it could be an indication of a water leak or damaged roof.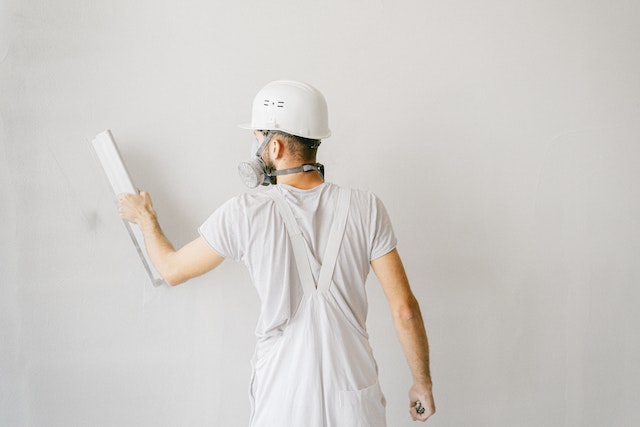 On the exterior of the home, you'll want to check things like:
Walkways and stairwells – Are the railings secure and anti-slip?
Lights – Is visibility good at night? If not, install motion sensor lighting.
Roof Inspection – Do you notice any missing or loose shingles? If so, water exposure can cause severe deterioration of the insulation and drywall. It can also cause crucial systems such as HVAC, plumbing, and electrical to experience issues.
Landscape – Are the bushes and plants overgrown? These could be great hiding spots for trespassers so have them trimmed semi-regularly.
You should make sure to conduct these safety inspections at least once a year. If renting out your property periodically, then you'll want to conduct the inspections between tenants.
Get the Right Insurance
This is a must-have for any landlord. A good insurance policy will provide a safety net by safeguarding your investment against damage.
However, keep in mind that landlord insurance won't cover your tenant's personal property. As such, you'll want your tenant to get their own liability insurance to cover their personal stuff against loss or damage.
Hire a Good Property Manager
A rental property is a huge financial investment and requires consistent attention. It's, therefore, understandable that you'd want to protect it to ensure it generates a good return on investment for many years to come.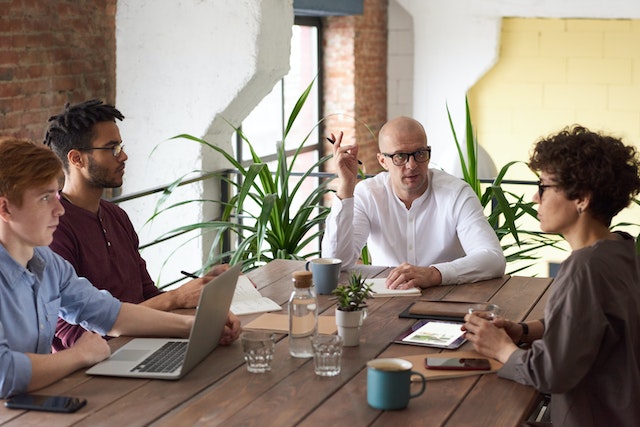 A good property manager will have years of experience in the business and will know exactly what needs to be done to keep your investment safe. Additionally, when you hire a property manager, they'll provide you with proven strategies to minimize your expenses and maximize your income.
Bottom Line
Keeping your property safe is key to being a successful landlord. These tips should help you in that regard. For expert help in managing your rental property, look no further than KRS Property Management.
We offer reliable service and responsiveness to Raleigh property owners. We can help you market your vacant property, screen tenants, collect rent, maintain your property, and more. Get in touch with us today to get started!