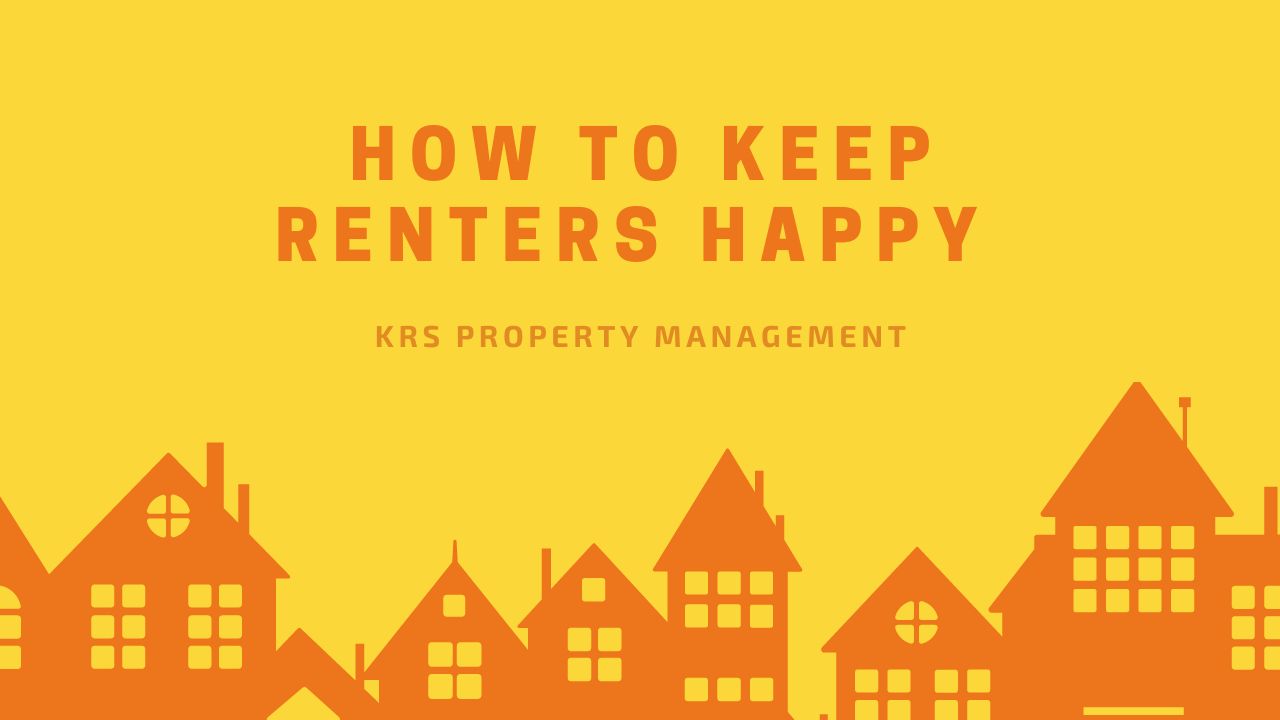 Keeping your renters satisfied is important if you're a landlord looking to maximize your rental income. Long-term tenants increase your likelihood of becoming a successful landlord since they provide for stable rental income.
In this article, we at KRS Property Management will share valuable advice on how you can keep your renters happy.
Significance of a Good Landlord-Tenant Relationship
Working to establish a mutually beneficial relationship with your tenants is part of being a rental property owner. In order for a relationship to succeed, both partners must be happy. When renters are satisfied, they're more likely to stay for a long time, which will lead to a stream of reliable rental income for you.
You'll also experience less tenant turnover which reduces your vacancy rates. This means you won't have to worry about the expenses associated with maintaining an empty property and you can rest assured that your property is being cared for and rent will be paid on time.
What Is Your Job as a Landlord?
Being a landlord means that one of your main goals is to generate a reasonable profit. Therefore, ensuring the satisfaction of your tenants might assist you in reaching your financial objectives. A strong, long-lasting landlord-tenant connection is built by tending to your tenant's needs and upholding your responsibilities stated in the lease agreement.
Below we have listed the different ways in which you can keep your tenants happy: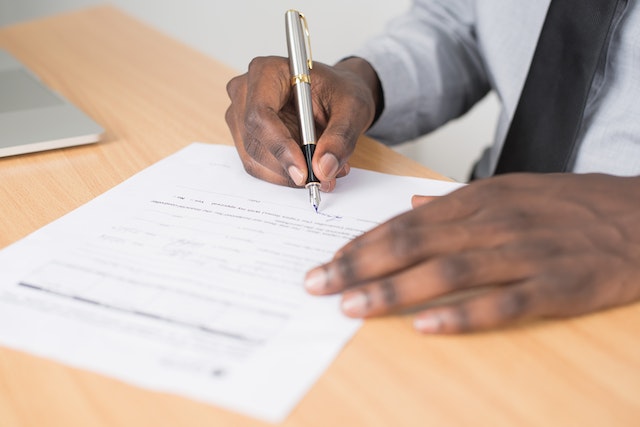 Make a Tenancy Agreement
A lease agreement is a legal document that details the rights and responsibilities of both the landlord and their tenant. In order to reduce instances of miscommunication or confusion, it's best to make the lease agreement as detailed as possible and take the tenant through each clause.
When a renter reads and signs the agreement, they acknowledge that they're aware of both your expectations as well as their own. Your tenants are also more likely to uphold their end of the agreement if they see you doing the same.
Respect Your Tenants' Privacy
While tenants have the right to privacy, landlords do have the right to access their property. But this does not mean that you can show up to their door anytime, unannounced. You must respect your tenant's privacy by giving them written notice prior to entry.
It's considered good practice to notify your tenants at least 48 hours before you want to conduct a property inspection. Not only does this show the tenants that you are mindful of their privacy, but it also allows them to clear their schedules and be ready for inspection.
Immediately Address Any Maintenance Issues
As a landlord, you have a legal responsibility to maintain a habitable rental property. As such you have to respond to maintenance requests promptly and with care. Once you've assessed the issues, it's best to keep tenants updated on the progress being made and the estimated timeframe for the repairs.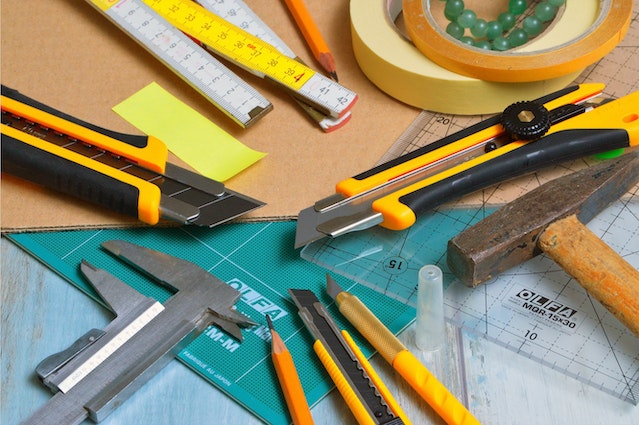 If you think you'll have trouble managing this on top of your other commitments, consider contacting a property management company so you won't have to worry about handling repairs or damages yourself.
Be Responsive to Your Tenants
Keep your renters happy by being responsive. Poor communication is a common issue tenants have with their landlords. When renters have to phone or text you repeatedly or wait for days for a response, it can be very unpleasant for them.
Availability and responsiveness via phone, email, text and in-person interactions are the greatest ways to keep tenants satisfied. Tenants should be able to promptly get in touch with their landlord, obtain a response, and get the information they want. This includes giving your renters a means to contact you in case of an emergency, such as lockouts or urgent repairs.
Provide Desirable Amenities
To make your tenants happy, you should consider providing amenities that satisfy their needs. Renters who use their personal vehicles to get to work, for instance, prefer a property with ample parking spaces. Those who are into gardening may enjoy a dedicated spot for their plants.
Some other examples include an extra-fast Wi-fi connection, modern security systems, and energy-efficient appliances. Tenants are more likely to be happy if they believe they are receiving benefits that they won't often get elsewhere.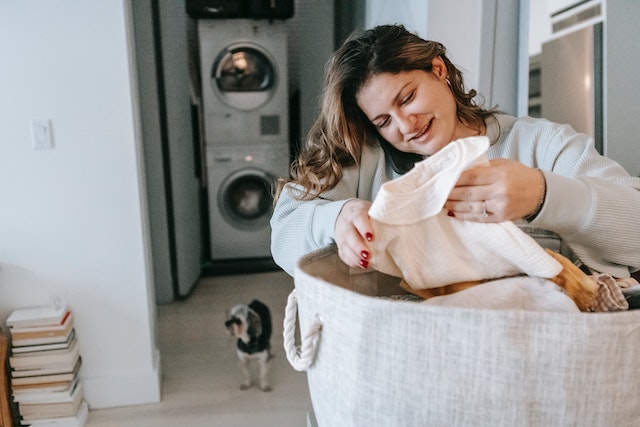 Plan Ahead for Lease Renewals
Be proactive and inquire about lease renewals well before the tenancy ends as a way to keep your tenants long-term. Asking in advance allows the tenants to consider their options, lets them know that you value them as a renter, and provides you with more of a buffer period to find new tenants should your currents choose to move out.
You can also consider providing incentives including rent discounts and property upgrades when inquiring about lease renewals. Keeping a dependable, long-term renter might be worth it even if you miss out on the profit from an increase in rent.
Be Fair and Reasonable
Have explicit policies concerning the rental property's rules to keep tenants happy. The ability to make improvements and modifications to property and keep pets in their rented premises are a few examples of such policies. Make sure you treat all renters equally.
It's unlawful to treat some tenants differently based on their protected characteristics under the Fair Housing Laws. Additionally, showing any form of unjust behavior might make other renters feel excluded and dissatisfied. In severe cases, you can even be subject to legal consequences.
To safeguard yourself and protect your tenants, always remain informed of the Fair Housing Laws and treat all tenants equally.
Conclusion
Even though renters may come and go, ensuring that your current ones are happy will help you increase retention rates. It's a smart idea to hire a property management company since they are skilled at building strong landlord-tenant relations.
Contact the team at KRS Property Management today for quality property management services!