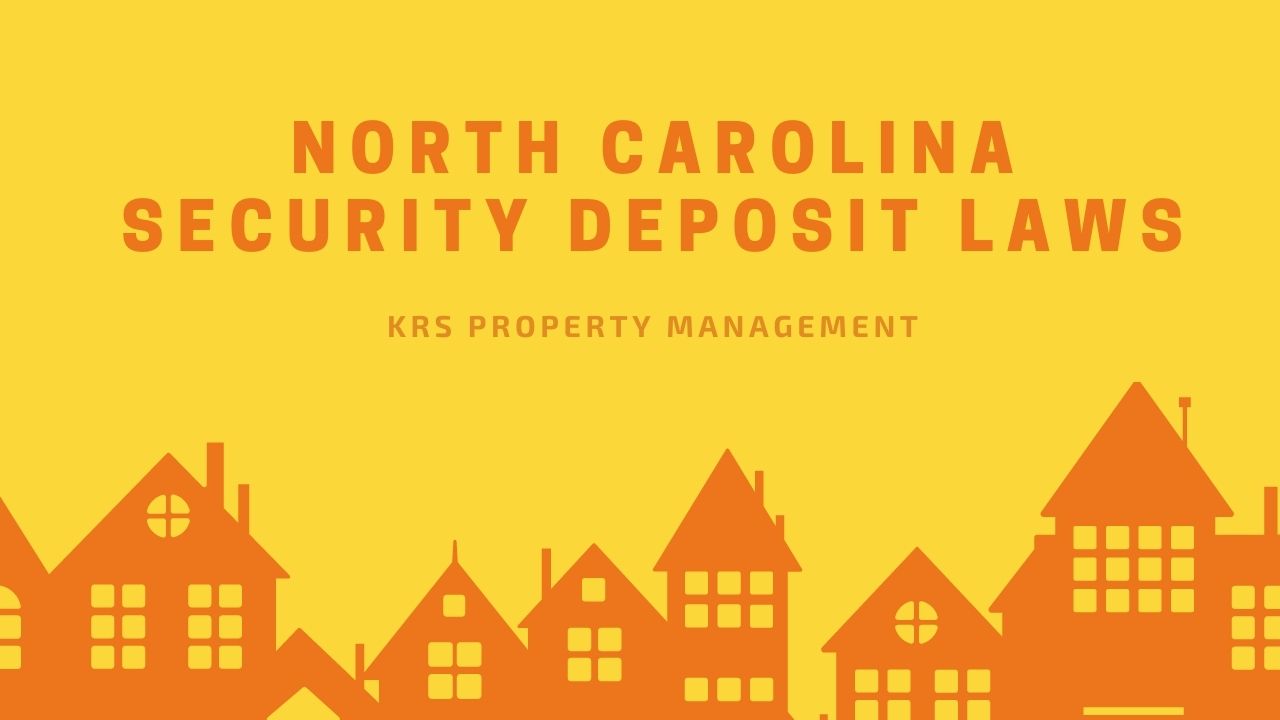 Most North Carolina landlords require their tenants to pay a deposit. Security deposits act as a safety net against any financial damage that may occur because of a tenant's negligent or careless actions, such as damage exceeding normal wear and tear.
For example, a typical lease violation is nonpayment of rent or unpaid bills. In such a case, landlords may be able to use part or all of the tenants' security deposits in North Carolina to cut your losses and get your rental ready for re-renting. In other cases, it's smart to have landlords insurance with an insurance company.
Other instances where a renter's deposit can come be useful include:
In case of excessive damage exceeding normal wear and tear
When a tenant moves out without clearing their utility bills from the lease term period
When a tenant breaks their rental contract without having a legal justification
Re-renting the unit to another tenant without your knowledge
On your part, the security deposit law requires you, the North Carolina landlord, to abide by certain rules. Violations of such rules can result in forfeiture of your right to make any deductions to the security deposits landlords have collected in North Carolina.
The following is an overview of North Carolina security deposit laws under the landlord-tenant laws.
1. Terms of Security Deposit Limits
There is a limit to how much landlords can charge a tenant as a security deposit in North Carolina. The limit depends on the length of the lease a North Carolina landlord is operating with.
Under North Carolina law, there are certain rules about what a landlord can charge, but here are some guidelines.
For tenants on a weekly lease, the maximum amount for security deposits a landlord can ask for is the equivalent of one-half month's rent. For renters on a monthly lease, the most a landlord can ask is 1.5 times the rent. For leases longer than that, the maximum deposit to ask should be the equivalent of two months' rent.
2. Pet Deposits Under North Carolina Laws
Landlords can also charge their tenants a pet deposit under North Carolina laws. $200 is a typical amount to charge as a pet deposit. Security deposits and pet deposits are not the same.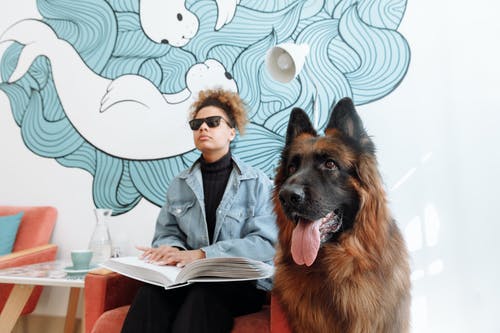 However, please note that disabled tenants are exempt from paying any fees in regard to their service animals. A tenant's security deposit should not be bigger than another's simply because of their disability. Under North Carolina law, disabled tenants are entitled to full and equal access to housing as per the Fair Housing Act.
For damages caused by the service animal, the tenant will become liable for paying them, but no pet deposit is allowed. If the tenant has insurance, the insurance company may even pay for the damages.
3. Making Deductions to the Security Deposit
North Carolina landlords may be able to keep all or part of their tenant's security deposit for any of the following reasons.
Court costs
Costs of finding a replacement tenant after the tenant moves out
Breach of the terms of the lease
Unpaid bills
Unpaid rent
Costs of removing and storing tenant's possessions after an eviction
Damage exceeding normal wear and tear
4. Terms of Security Deposit Storage
In North Carolina, landlords have two options when it comes to storing your tenant's security deposit. One way of storing security deposit funds is by storing it in a trust account. The account must be in a licensed or insured financial institution located in the state of North Carolina.
But, there's another option other than having a trust account. Posting it as a bond equal to the amount of the security deposit is another way to store the deposit. North Carolina security deposit law is very adamant about these being the only two options.
5. North Carolina Tenant Rights (Security Deposit Receipt)
North Carolina landlords have a responsibility to notify their tenants after receipt of the tenant's security deposit. North Carolina security deposit law states that a landlord must do this within a period of 30 days or else they lose any and all rights to their tenant's deposit.
If landlords fail to do this, they cannot begin the process again.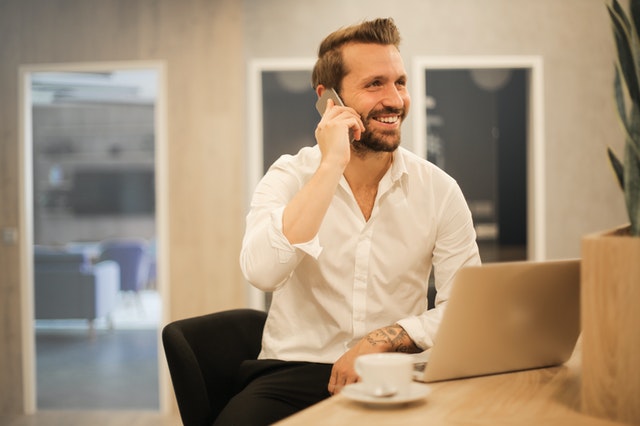 In the notice, a landlord must let them know the name and address of the banking or financial institution where you're storing it.
6. North Carolina Rental Security Deposit Law
Rent and security deposit serves two different purposes. As such, unless both parties agree for it to be done through a written agreement, a tenant must not use their deposit as last month's rent.
7. Itemized Security Deposit Return
Once the term has ended, a landlord has 30 days to return the deposit back to the tenant. If you've made deductions, you'll have to provide your tenant with a written itemized list of the same.
The list must be written and delivered to the tenant alongside the remaining portion of the deposit within 30 days.
If you're unable to determine the costs of deductions, a landlord must mail their tenant an interim list no later than 30 days upon termination. That said, you'll have a maximum of 60 days to provide your tenant with the final accounting.
8. Failure to Return the Security Deposit on Time
If a landlord fails to return the security deposit on time, you'll be in violation of the terms of the rental agreement. As such, a tenant may choose to sue their landlord to recover the security deposit amount.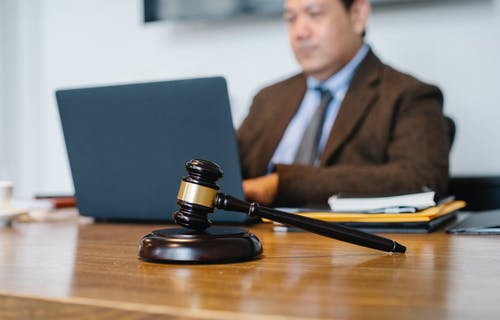 If found guilty, you'll forfeit any rights to withhold any portion of your tenant's deposit. In addition, the court may also order the landlord to pay for the court costs, as well as attorney fees.
9. Unknown Forwarding Address
In the case that a landlord cannot find their tenant's new address, they're only obligated to hold the security deposit for at least 6 months. After 6 months without the address, you'll no longer be responsible for storing it, and will be yours to keep.
10. Exchange of Property Ownership
If a landlord sells or transfers the property during an active tenancy, they'll only be released from all liability for the security deposit upon taking one of the two options below.
One option is to transfer the deposit (or whatever remains of it) to the incoming North Carolina landlord or new owner of the rented premises. After doing so, a landlord must also notify the tenant of the transfer, as well as the incoming landlord's name and address.
Once this is done, the incoming landlord becomes liable for all obligations regarding the security deposit. The other option is to return the deposit (or whatever remains of it) to the tenant.
11. Cleaning Fee
If the rental agreement allows it, a landlord can charge a cleaning fee that does not extend to their tenant's rented premises during the rental term. Otherwise, it'd be illegal for a landlord to charge your NC tenant a cleaning fee or take it from the renter's security deposit. This is said under North Carolina general statutes pertaining to security deposits.
Bottom Line
If you own a rental property in North Carolina, charging a security deposit is a must. If you're a landlord who needs help navigating the law or stating your terms on the rental agreement, give KRS Property Management a call today and we'll help you navigate it all!
Disclaimer: This blog isn't a substitute for professional legal advice. Laws change and the information herein may not be updated at the time you read it. If you have specific questions, kindly get in touch with a qualified attorney or an experienced rental management company.